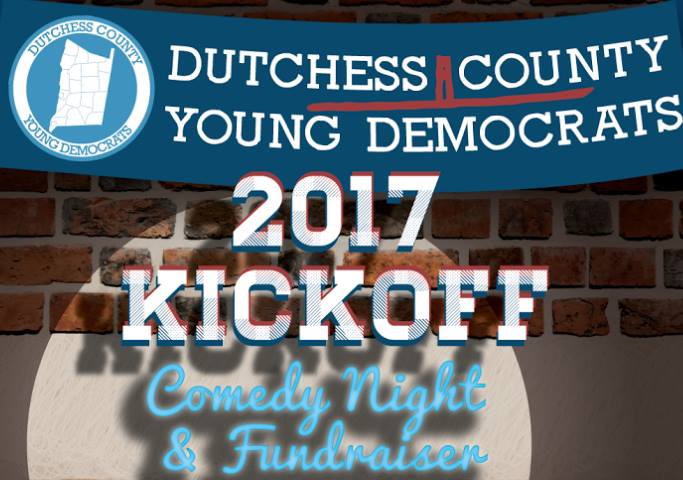 Please join us for the Dutchess County Young Democrats 2017 Kickoff Comedy Night & Fundraiser. We will be honoring our past President, Dylan Miyoshi & Dutchess County Legislator Francena Amparo for their tireless advocacy for the Democratic Party and the people of Dutchess County. 6:00pm, February 4, 2017 * Coppola's Ristorante (Hyde Park) * 4167 Albany Post Road, Hyde Park, NY, 12533 RSVP by ordering your tickets from the link below.
Tickets:
$45 – Supporter
$100 – Advocate
$200 – Enthusiast
$500 – Convention Sponsor
Questions? Please email dutchessyoungdems@gmail.com or call (914) 456-1170.
To purchase tickets, please visit https://secure.actblue.com/contribute/page/2017kickoffevent. For more information, please visit https://www.facebook.com/events/1399993966712464/.