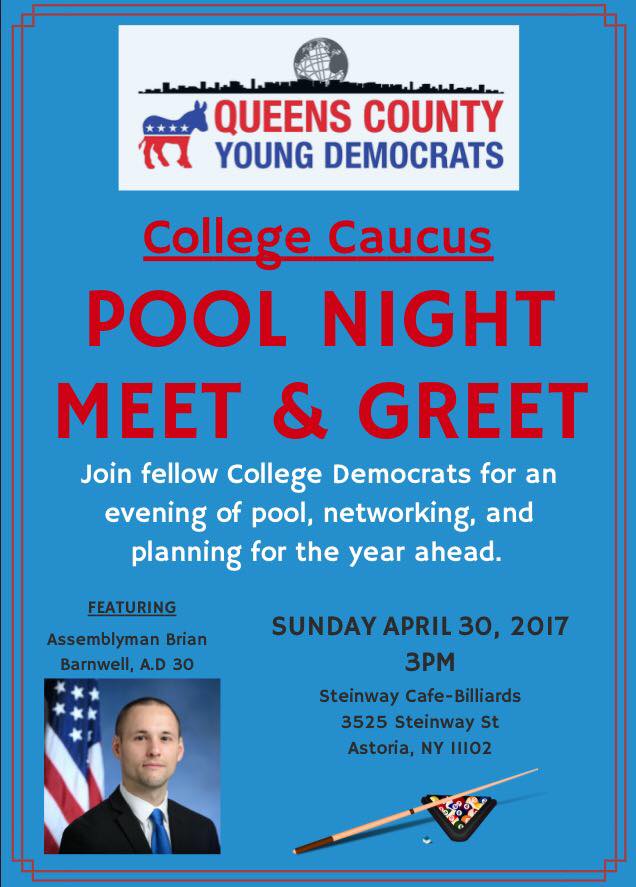 Join the College Caucus of the Queens County Young Democrats (QCYD) in our first ever meeting, with special guest, Assemblymember Brian Barnwell. Come for some games of pool and meet other Queens residents and college students.
You could be a hardcore lover of politics or only slightly interested; we want to hear from you. Anyone's welcome to voice their opinions and find ways how they can get involved.
For more information, please visit https://www.facebook.com/events/246188582519488/.