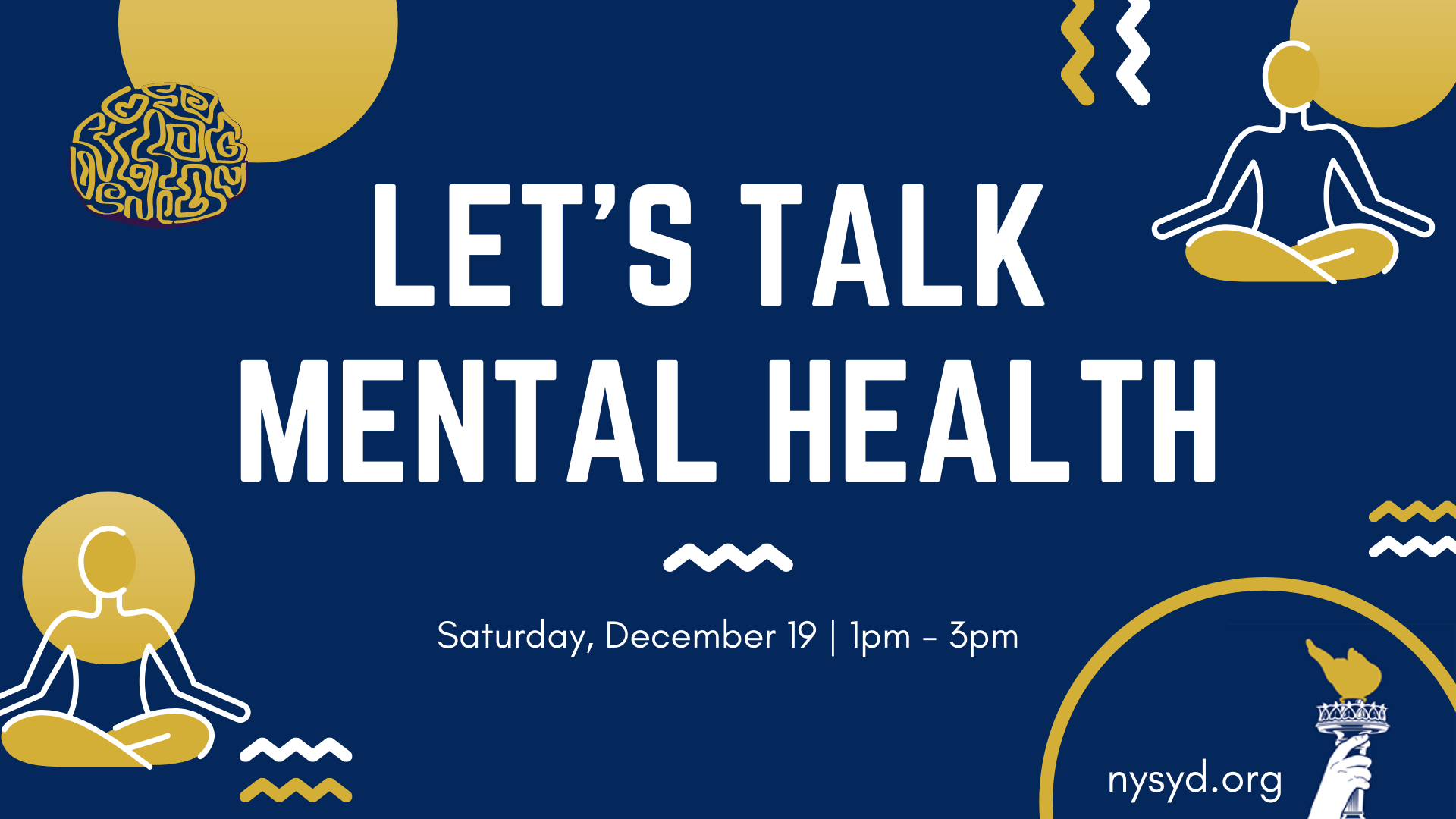 Times are tough. Between COVID, the election, and the holidays, many of us could use a break. 2020 has been hard on all of us and we want to provide a safe space to discuss how to get through it all and what resources are available with a panel of counselors and elected officials.
Please join the New York State Young Democrats, mental health experts, and advocates for a frank discussion on mental health and tips for how to have a mentally healthy holiday season.
Sign up to join the conversation by visiting https://forms.gle/kLdywCTFRc4aQHmLA.
If you'd like to submit a question anonymously, please use this link: https://forms.gle/kHwt1rZNtHzdfYDG9.
Location
Virtual